Want a joyful, connected, restorative Christmas this year?
Even if you're isolated, distanced or 2020 has another curve-ball to throw?
Raise your hand if any of this sounds familiar…
You want Christmas to feel like Christmas – for everyone. You spend you whole time running around after everyone else. Consequently, Christmas doesn't really feel like Christmas for you.
Alternatively, you do normally manage to have a pretty good time, but this year?
This year there's a whole new level of dread or anxiety that just won't get out of the way long enough for you to think clearly. The restrictions, the money, the fear around what's coming in January 2021… it's enough to make you want to hide under the duvet until Easter!
I hear you and it doesn't have to be this way!
I'm Siân Harris, mother, wife, business owner, branding consultant and baker of obscene quantities of mince pies.
In the year that brought us the April that never ended, the July that never started, and the longest Tuesday on record…
…You know Christmas will be here next week.
I'm taking full advantage of the 2020 Pivot, and relaunching my planners, ready for 2021.
To get the party started, I'm hosting the first Annual Mythix Christmas Jim-Jam Plan-Jam Party – and you're invited!
Transform Your Christmas with The Mythix Christmas Planner & the Jim-Jam Plan-Jam Party!
No matter what's going on, it is possible to have a joyful, connected restorative Christmas this year – even in the middle of a pandemic – regardless of whatever 2020 has left to throw at us.
I'm sharing the exact system that has helped me create a joy-filled, connected, restorative Christmas every year in spite of living hundreds of miles away from family, pediatric post-operative recovery, and the super-fun-bonus lousy, poxy, Accident & Emergency Christmas Day Adventure of 2018!
(Literally, head lice, chicken pox, and an unfortunate encounter with the back of a kitchen cupboard.)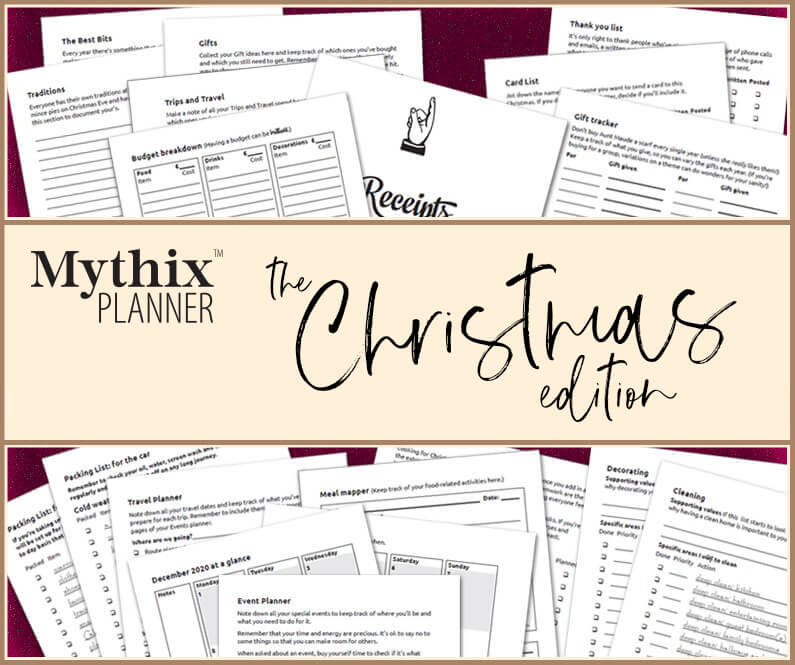 The Christmas Planner
Updated for Covid. Including:
Adventures in Advent
Brilliant Budgeting
Excellent Events
Fabulous Food
Gifts & Gratitude
Hospitable Home
Terrific Travels
and more!
Organised, printable pdfs, with full instructions.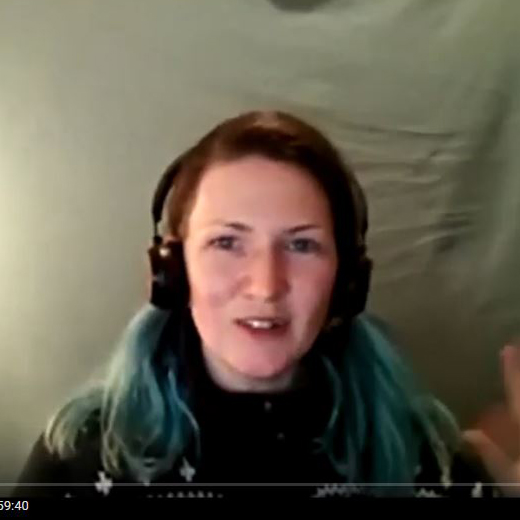 The Jim-Jam Plan-Jam Party Replay!
In which we cover
the one thing that takes less than 3 seconds but will improve your Covid-Christmas by roughly 13 DOZEN mince pies
the big mystery behind creating a joyful, connected, restorative Christmas, and why knowing this is imperative to get through Christmas this year – even if we're distanced and isolated
the one thing that stops you being able to do what matters to you in the holidays, and how others use this very thing to switch off, relax and have fun!